WELLNESS TREATMENTS
BACK TO RELAX
Exclusive decontracting massage, ideal for gently yet energetically treating tension and muscular contraction, especially in the back. Starting with an assessment of foot posture, the right pressure points are stimulated to release built- up tension and restore inner harmony. The result: an incredible sense of vitality and deep relaxation.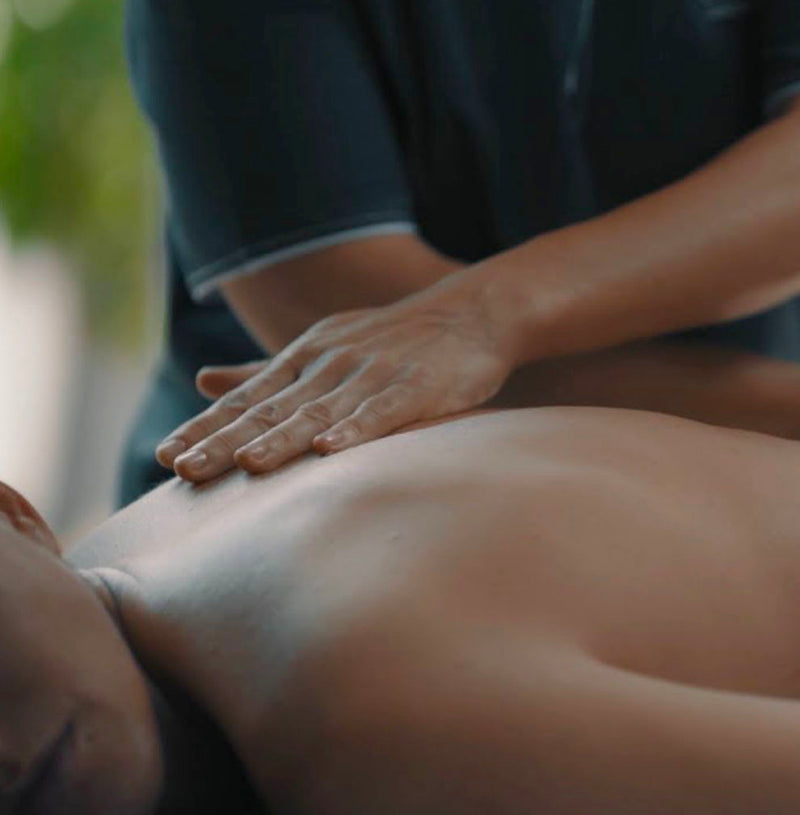 CHARACTERISTICS
Exclusive technique of massage dedicated to the care of back andshoulders. Starting from the feet, which are the areas of support andrelease of the body weight, it is possible to globally comprehendthe effects of the posture on the back and the shoulders. By locatingthe points of pressure where tensions are built up, we will relaxand relieve them.
THE RESULTS
Deep relaxation, loosening of stiffness and muscular tensions, sensation of vitality.
GERARD'S TIPS
We recommend performing this massage whenever needed. Thanks to its intense decontracting effect, this treatment is ideal also for men.
SUGGESTED PRODUCTS
FOR LONGER LASTING RESULTS